Picture Day is Tuesday, September 21st at YCEMS. Students received picture packets this week!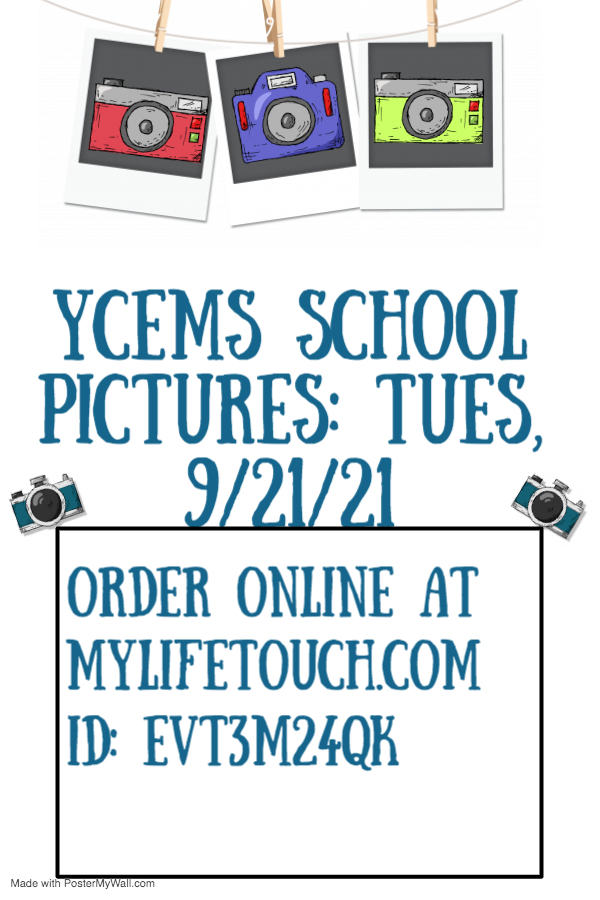 The Woodson School Districts' Covid Report for September 17 has been posted.
www.usd366.net

Sept 21 - High School Volleyball at Northeast of Arma. Varsity and JV games will start at 5:00 PM. Northeast has a mask mandate. All spectators will be required to wear masks while in the gyms and to practice social distancing.

Picture Day: Tuesday, September 21! High school students will be receiving their picture packets from their CATS time teachers. If you would like to order before picture day please go to
www.mylifetouch.com
. Yates Centers Picture Day ID is: EVT2ST939.

The daily Woodson School District Covid Report has posted.
www.usd366.net

Yates Center High School would like to thank GN Bank for sponsoring the trip to Union Station. The exhibit was "Auschwitz - Not Long Ago. Not Far Away". On October 13 all Freshman and Sophomores will be attending the same exhibit. (Lunch will be provided)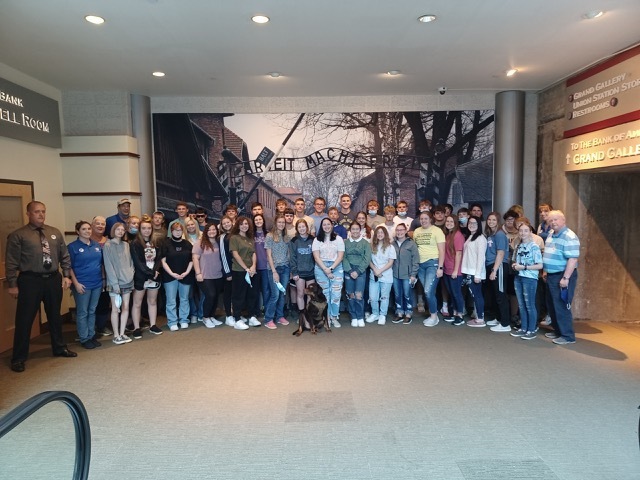 The Medical Assistant Position has been filled. Thank you to all applicants!

O.P.T. Minutes Wednesday, September 8, 2021Yates Center City Park @5:15-5:45pm Old Business Outdoor carnival potential dates approved by Principal Splechter Date agreed on - Saturday, April 23rd - not available now because of HS Prom Carnival date is now Saturday, April 30, 2022 Daddy/Daughter and Mother/Son Dance potential dates approved by Andrea Hilyard Date voted on - November 6th - Not available now OPT Team decision based on availability of community building and school district calendar - date set for October 22-24, 2021 Art for the Heart Bingo - lead by Anneliese Brubaker Got approval to do the bingo event at the high school Split profits OPT needs to gather bingo prizes Potential date planned for spring February 25, 2022 Wildcat T-shirts for students - lead by Kayla Taylor Excel document with PK-5th students and shirt sizes Cost $12/shirt - Beth O'Brien for details Voted on shirt design Spirit Wear Shirts for fundraiser - lead by Kayla Taylor Beth O'Brien for details Flyers will be done this week for Principal approval Family events Skate City - private parties Mon-Thurs $100/hr or discount on regular business hours Fri-Sat nights @7-10pm YC Bowling - difficult to schedule date at this time Chanute Bowling $75/hr Stillwater Retreat - partner again next year for a bash Chamber of Commerce Movie Night at the city park yes, get back with me with details Fall Festival - October 9, 2021 Halloween Trunk or Treat - October 31, 2021 Christmas Festival - unknown at this time New Business Hurts Donuts - lead by Timmi McNeil Checks to OPT or cash can be sent to the school Money due by October 6, 2021 Donut pick up/deliveries made on October 21, 2021 More details closer to time Selling cotton candy $2/bag Needing volunteers MS Football Game (spirit week) - September 30, 2021 Fall Festival - October 9, 2021

The Test to Stay Program is free for all USD #366 students that have been quarantined due to exposure or those who are symptomatic and would like a test to know if they have COVID-19!

Don't forget the Vaccine Clinic at the High School from 10:00 am - 2:00 pm TODAY!!

MENU CHANGE: Lunch tomorrow will be a Cheeseburger, chips, hot and cold veggie and fruit bar, milk choice. Lunch on Thursday will be Country Beef Steak, Mashed potatoes w/grave, hot and cold veggie and fruit bar, roll, milk choice.

Happy Birthday Kellan!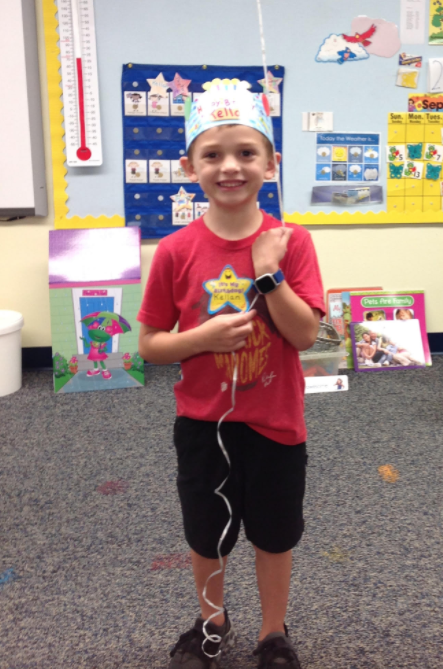 Varsity Volleyball tonight at Moran will start at 5:00 PM instead of 4:00 PM as was announced earlier. The JV VB games at Yates Center will be starting at 4:00 PM.
.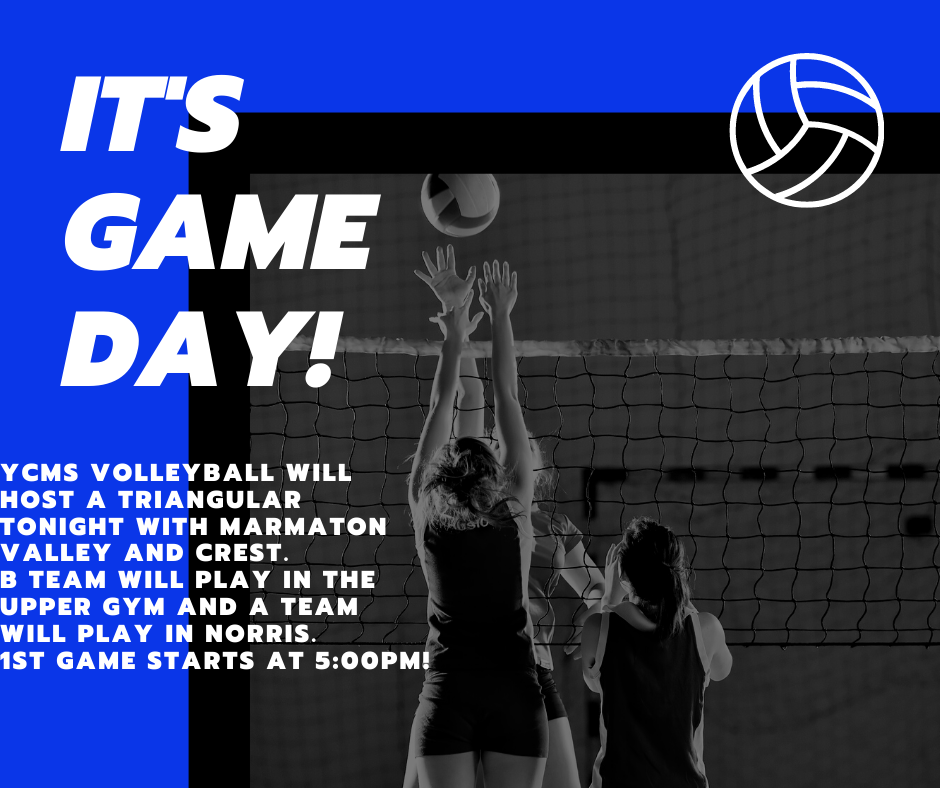 The Woodson School District Covid Report has been posted in the News section of the district website.
www.usd366.net

If you HAVE NOT had the Covid-19 Vaccine & would like to CHC-SEK will also be giving First Dose Vaccines on Wednesday, September 15th at YCHS between the hours of 10:00 a.m. & 2:00 p.m. You will need to fill out a consent form when you get there.

CHC-SEK will be @ YCHS on Wednesday, September 15th to administer the second dose of the Pfizer Covid Vaccine. If you received the first dose on August 25th you will need to plan to come to the high school for the second dose between the hours of 10:00 a.m. & 2:00 p.m. BRING your Vaccine Card! You will need to fill out a consent form after you arrive.

Test to Stay Program will begin next Monday for all students who will be in quarantine next Monday. More information can be found on the district website in the new section.
www.usd366.net