The Woodson School District daily Covid Report for Friday has posted.
www.usd366.net

Thank you, everyone, for supporting TAUDD hoodie sales! Payment may be made to the YCHS Activity Fund/TAUDD at the HS. We have only 8-S, 8-M, and 2-L left. Please e-mail me rather than post, as it is getting cumbersome in the comments section, and I don't want to leave you out if you wanted one. My email is
amarsh@usd366.net
.

Yates Center was the host to over 700 first year FFA members today for the Greenhand Conference. Workshops were planned by the South East District FFA officers and presented by area volunteers. Yates Center FFA members served as group leaders and helped everything run smoothly throughout the day. In the information contest Yates Center had three medal winners and finished in third place overall. #ffaforever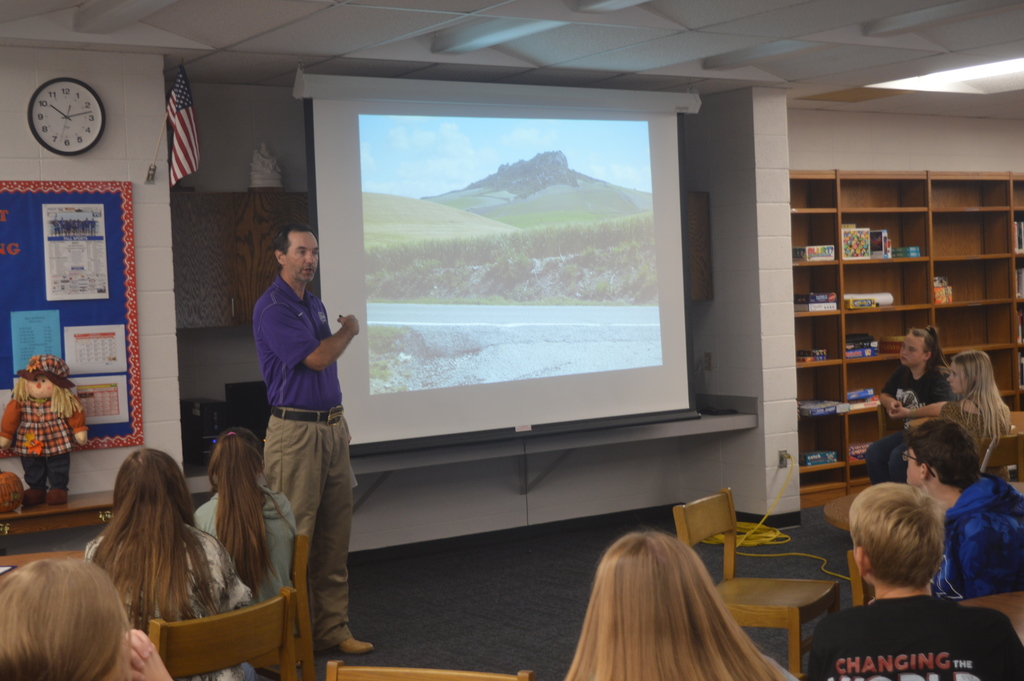 The Woodson School District daily Covid Report for Thursday has posted.
www.usd366.net
Math Fun!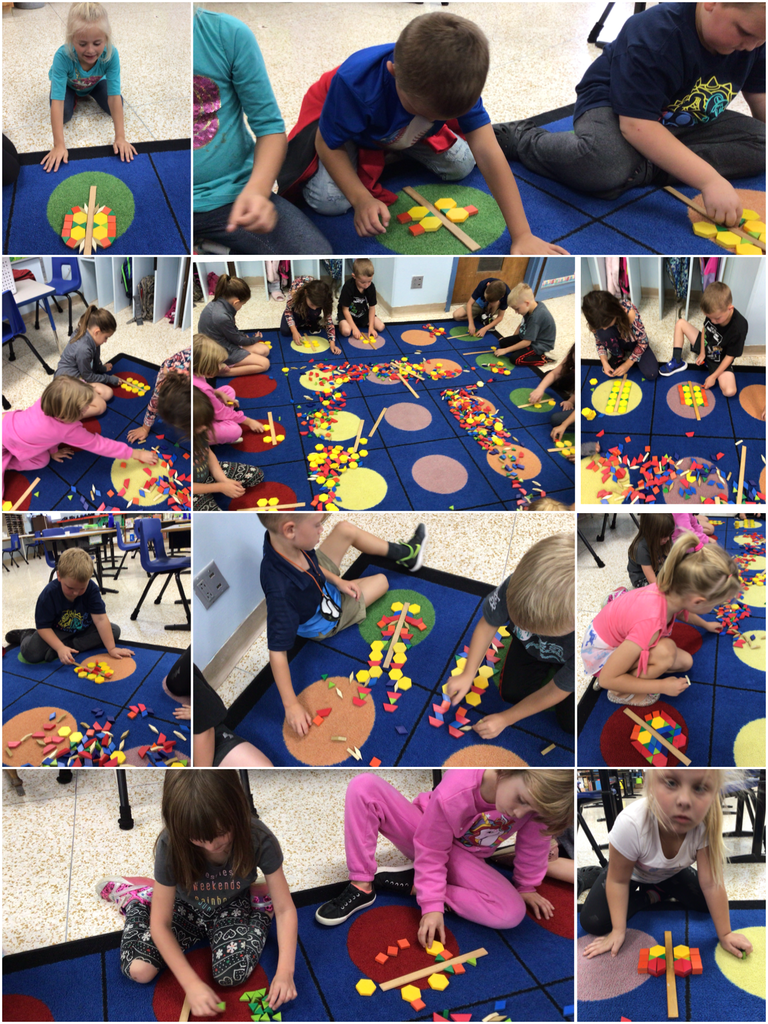 The Parents of the Sophomore class are selling mums on Friday from 3:30-7:00 at 607 E Mary St. The mums are $10 each. Stop by and get your mums before heading to the home football game!

The cross-country team competed at the Humboldt Invitational meet on September 21st. In the JV races, AJ Belcher finished first, Courtney Spoon 9th, and Alexis Sirota finished 15th. Jarrett Birk finished 10th in his race. In middle school events, Clayton Culver finished 9th, and Jaylynn Birk finished 5th. Next up for the cross-country team is next Thursday at Council Grove.

The Wildcat Food Service Dept. provided treats for another birthday party at school! Happy Birthday Payton!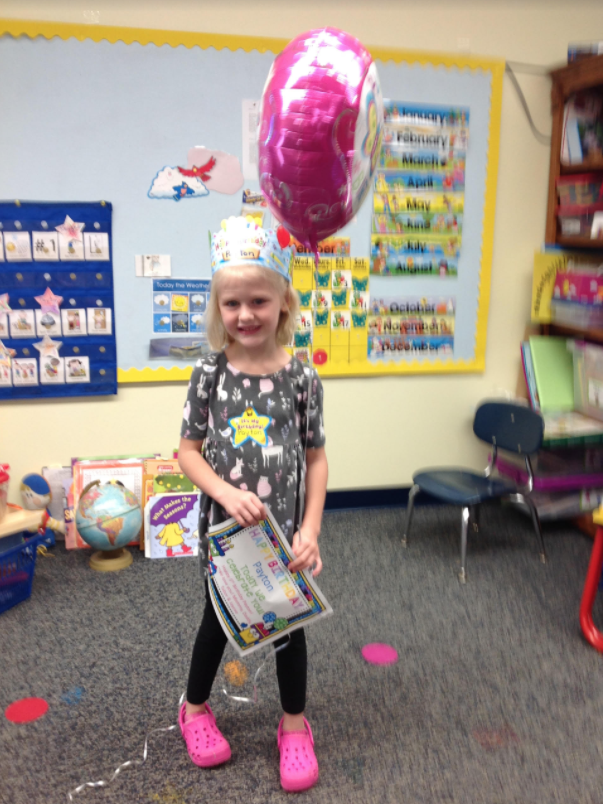 The Woodson School District Covid Report for Wednesday has posted.
www.usd366.net

Homecoming is Friday, October 1. The Coronation of the King and Queen will be during halftime of the football game vs Cedar Vale. The candidates from left to right are Sean-Patrick Hurst, Sabrina Bishop, Jack King, Hannah Jones, Chayse Hobbs, Heather Heslop, Blake Audiss, Cynthia Ballin, Jaron Morrison, Morgan Collins.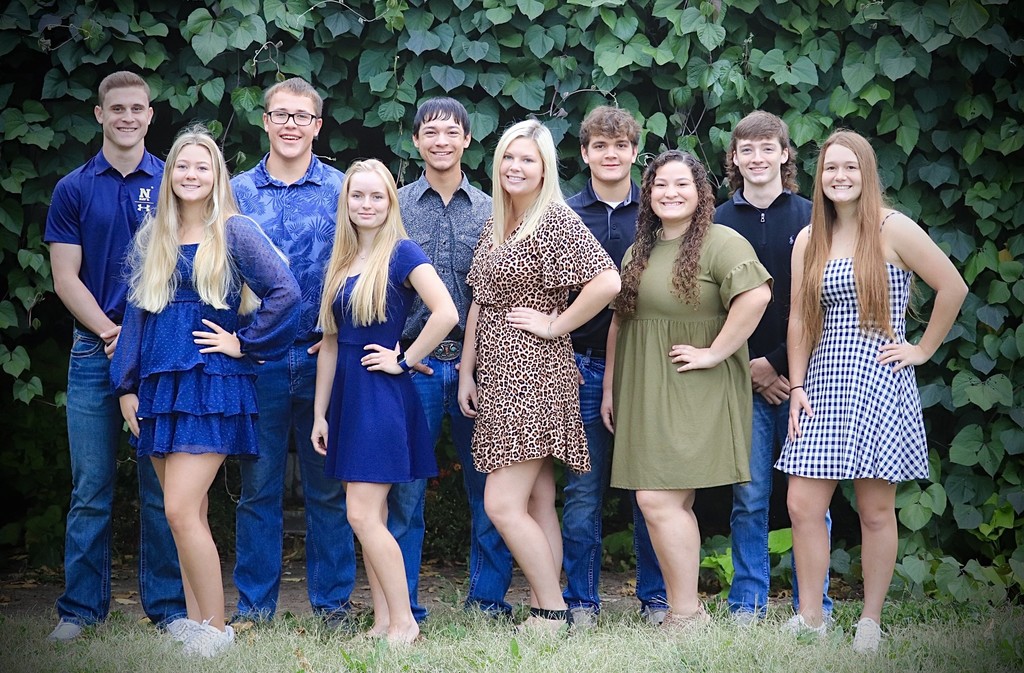 Senior Parent Meeting tonight at 5:30 PM at the city park. The meeting is to discuss the soup supper at Homecoming. After the meeting parents will be able to go to the high school for the 6:30 PM parent meeting with Ms. Rau.

ATTENTION SENIOR PARENTS: Reminder about the Senior Parent meeting on Wednesday, September at 6:30 PM in the High School Commons Area with Ms. Rau.


Yates Center will be hosting the FFA District Greenhand Conference on Thursday, September 23. Due to the large number of people attending the conference, Yates Center High School will not have classes on this day. Grades pre-K - 8 will have normal class sessions.

The daily Woodson School District Covid Report has been posted for Tuesday.
www.usd366.net

Do you enjoy working with children and making a difference? ANW Cooperative has multiple Instructional Paraprofessional positions open for the Woodson County School District. Information on the position and the application can be found here:
http://www.anwcoop.com/jobs-careers-application

YCES Penny War!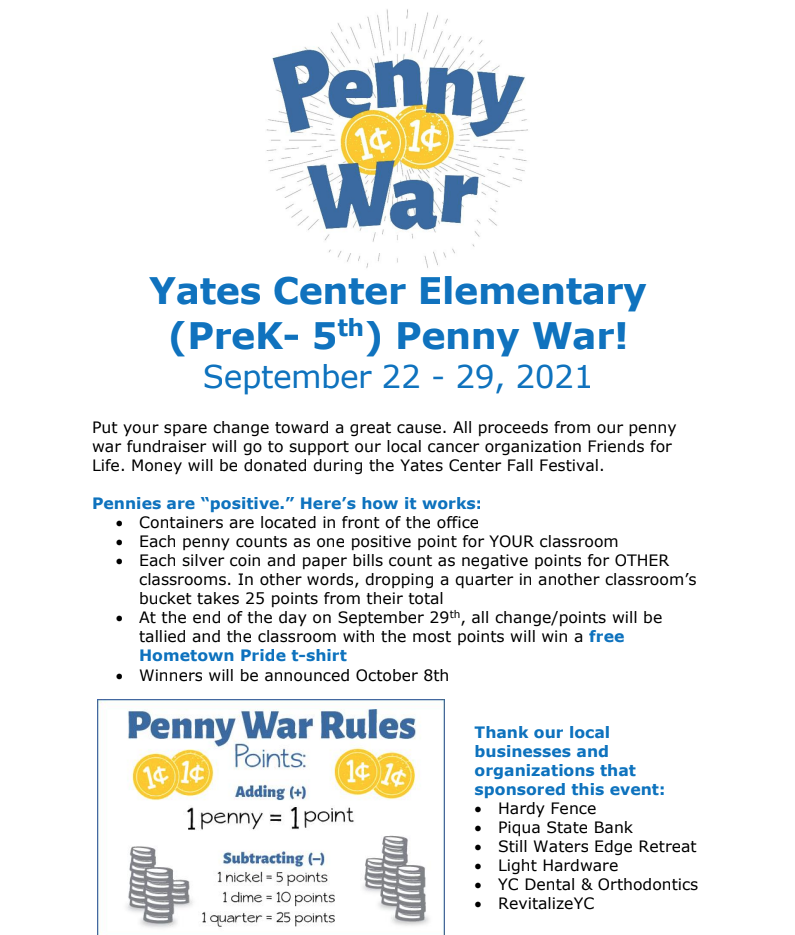 Fourth graders in Mrs. Morris' class experienced virtual reality today during science. They found butterfly eggs that were hidden and had a great learning experience. #zspace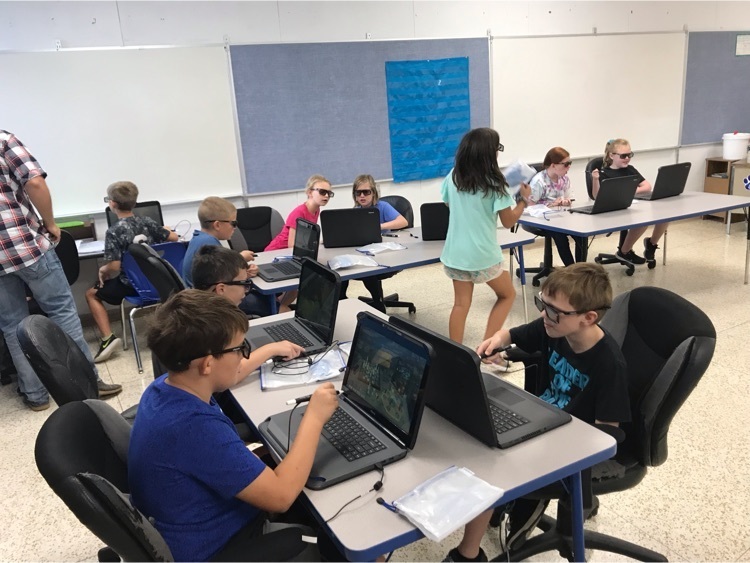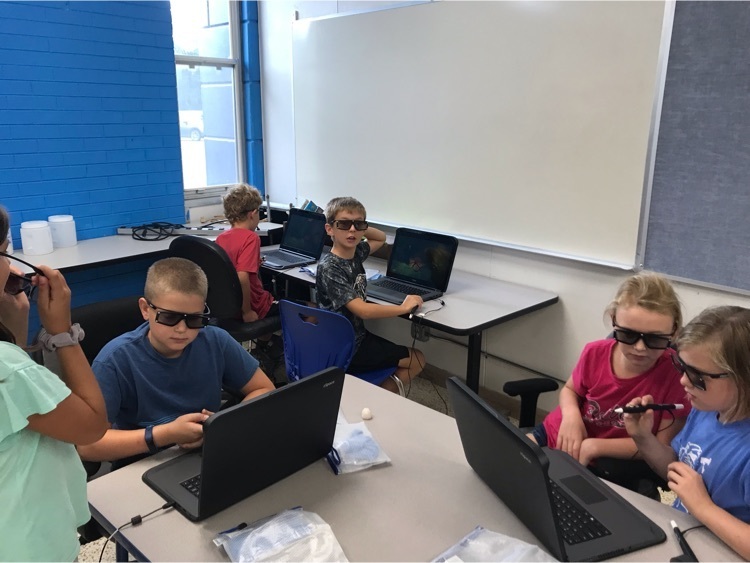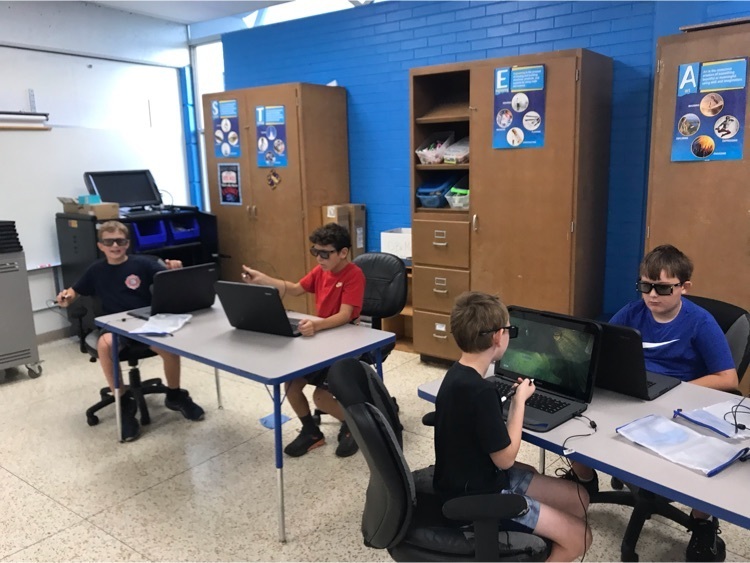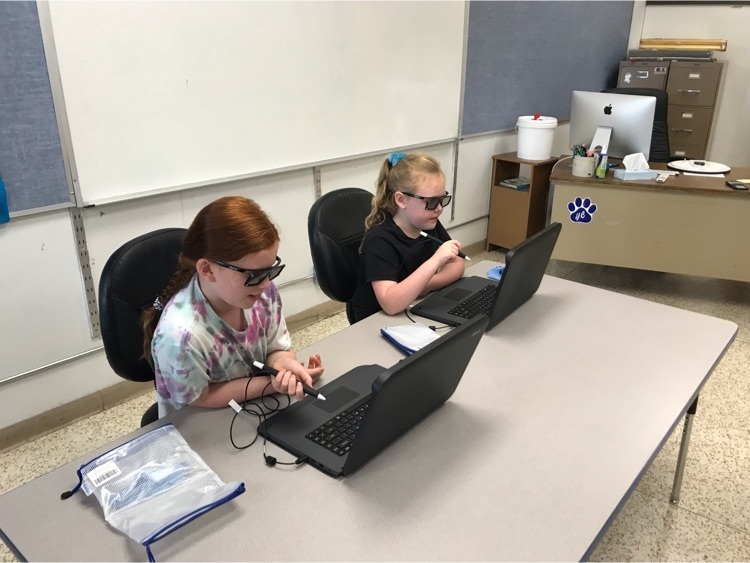 The Woodson School District Covid Report for Monday has been posted.
www.usd366.net